Veteran's Memorial Park, Deppen Park, Athletic Fields Park, and Harry Row Pool (closed)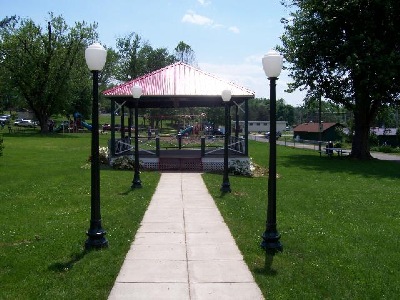 Cooper Bandstand in Veterans Memorial Park is a replica of a bandstand that once stood where the Halifax Borough Building and US Post Office are now located. It was conceived by and built in memory of the late Keith Cooper Sr. by his family who have dedicated their time and efforts in the past and present to enhance the parks and community. The bandstand hosts weddings and the yearly Christmas Tree Lighting Ceremony. It is open to reservations.

Thank you for visiting our website. The emphasis of our site is keeping you up to date on the activities of the Halifax Area Recreation Authority (HARA) and the parks/facilities we manage. Please check this site regularly for park information. Fort Halifax Information can be found on the Halifax Township wesbite www.halifaxtownship.net

You can reach us at 717-889-5270 and by fax at 717-827-2124. We are looking forward to hearing from you. You can also contact us at our e-mail address: halifaxrec@comcast.net or info@halifaxarearecreationauthority.org . Our mailing address is: HARA, PO Box 202, Halifax, PA 17032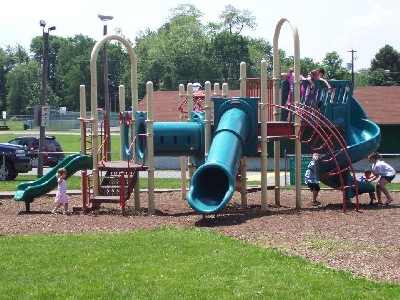 This playground area for children under 12 yrs old located in Veteran's Memorial Park features two areas with soft playground mulch and lots of things to climb thru and slide down. These park upgrades were made possible via a grant several years ago at which time Veteran's Memorial Park went through many upgrades and renovations. Park benches and tables are nearby for parents to sit back and relax while still being close enough to watch over their children.

Some ideas on what you can do In your local parks: Reserve a pavilion for a family get together or birthday party. Enjoy a day with the kids at the playground. Reserve Cooper's Bandstand for your outdoor wedding. Play a game of basketball, street hockey, soccer, football, softball, or baseball. Take some quiet time to read under a tree. Or just enjoy walking, running, or biking through the parks.


The Halifax Area Recreation Authority (HARA) offers pavilion and recreation facility reservations in all three parks on a yearly first come first serve basis. Rates and reservation forms can be viewed and downloaded on the "Events & Info" page of this website. These areas include: pavilions, bandstands, basketball/street hockey court, baseball field, soccer fields, and entire park. For reservations please call the HARA at 717-889-5270 or email us at halifaxrec@comcast.net to place your reservation.


If you are not familiar with HARA and your first contact with us is this website we would be pleased to hear from you! Please drop us an email at halifaxrec@comcast.net or info@halifaxarearecreationauthority.org to let us know what your recreation needs and questions are, we will be more than happy to help.

In brief, you should know the following about us: HARA was established in 1989 by five local municipalities (Halifax Borough, Halifax Twp, Reed Twp, Wayne Twp, and Jackson Twp,). Two municipalities have dropped out since that time leaving three municipalities remaining in direct financial support of your local parks and recreational needs: Halifax Borough, Halifax Twp, and Reed Twp. These three municipalities jointly through the HARA Board are currently responsible for providing Veterans Memorial Park, Deppen Park, and the Athletic Fields Park (yet to be named) recreation areas. Our regular monthly meetings are held on the 4th Monday of each month at 7:00 p.m. at the Halifax Borough building (rear of post office), 203 Armstrong Street, Halifax, PA 17032. During warmer months our meetings are held in pavilion #1 at Veterans Memorial Park, in Halifax Borough. Please feel free to come and join us.